Why foster with your local authority? That's the million dollar question.
The amount of children across the country without stable homes is sadly on the rise and there has never been a bigger demand for foster carers in Wales. Children under the age of 18 face relocation and even potential separation from their siblings if they're not taken in by willing, responsible adults in their local area. This comes at the cost to the local authority, the tax payer – and more importantly – the relationships and future stability of the children concerned.
I was recently commissioned by Foster Wales to assist in their October 'doorstep' campaign to recruit potential and prospective foster carers. The concept was to show existing foster carers from different regions all stood on their doorsteps to ask the metaphorical question: "Could you open your door to a child in need?", with the emphasis on why fostering locally is so important.
The project required me to travel around the five local authorities of Blaenau Gwent, Caerphilly, Monmouthshire, Newport and Torfaen to photograph foster carers outside their homes. I was then responsible for the art direction and production of the social media ads (I'm also an experienced graphic designer) which needed to feature quotes from the models in both Welsh and English, while adhering to Foster Wales' branding.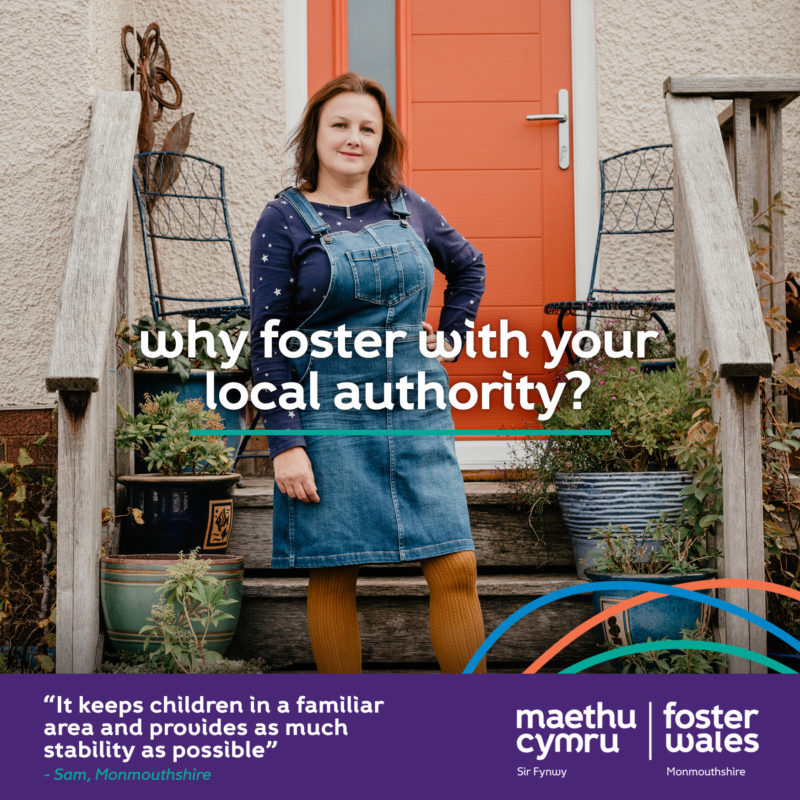 Meeting people and getting to know them has always been one of the things that drives my love of photography, and I've been fortunate to have worked with some incredible people but speaking to these foster carers was a moving experience. Everyone was so welcoming and accomodating, despite not always being entirely comfortable with having their pictures taken. They were all prepared to cast their trepidation aside for a cause they're all so passionate about. I got the sense that every one of them loved the children they care for as if they were their own, and for that they all deserve a medal. The difference these people make to a child's life is immeasurable.
If you think you can make a difference to a child's life and have the capacity inside your home to accomodate them, why not contact Foster Wales for an informal chat or more information. You'd be surprised how many people are perfectly suited to foster.