In early January I was asked to head over to NOCO hair salon in Bristol to capture some hair and makeup images for a L'Oréal ID Artist submission in what would be my first shoot of 2023. I was contacted by Hannah who was looking to audition for the prestigious programme and who had come up with a radical concept for a unique hairstyle that she wanted to showcase.
L'Oréal only recruit a select number of stylists per year for their highly regarded and competitve development programme, and Hannah was eager to prove what she could do and had already secured a model and makeup artist (MUA) to help bring her idea – an industrial punk vibe which included the elaborate use of cable ties and about 17 cans of hair spray – to life.
After friendly introductions with Hannah, Sophie (talent) and Mariella (MUA) I began capturing some of the prep work as they worked collaboratively to bring Hannah's vision together. Prepared and shot entirely within the salon on a quiet Monday morning against a few different back drops and lit with my ever-dependable Interfit rig, I think the final results were incredible (and completely eccentric)!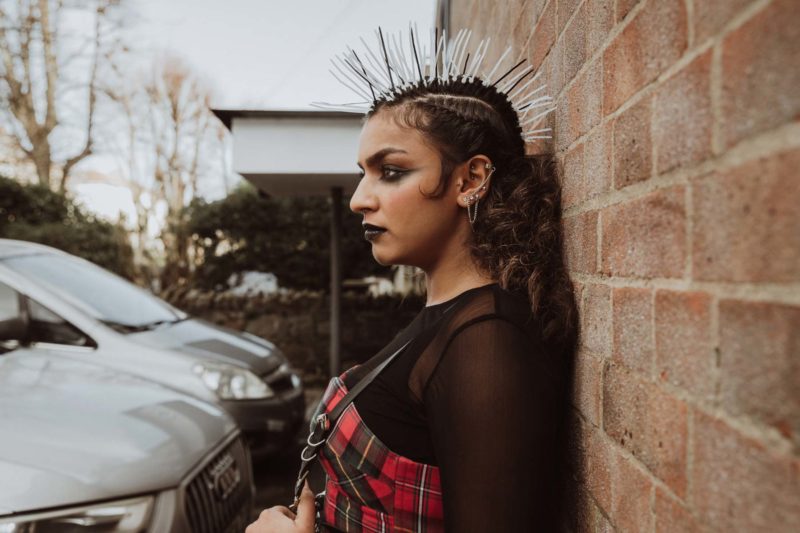 Thank you to all three ladies for being so much fun and having me along to capture the fruits of their talent. Big shout out to the manager of NOCO also for being so accomodating and lending his ideas and experience. Best of luck to Hannah, you thoroughly deserve a place on the programme! A great way to start the working year.
Concept and hair design: Hannah Hayes
Makeup and style: Mariella Tardio
Talent and vibe: Sophie Alyssa Shah
Imagery, lighting and bad jokes: Tom Damsell
A few behind-the-scenes snaps, prior to the main shoot.