What a crazy one this was! In June 2022 I entered a competition to win a commission shooting a marketing project for FOR Cardiff to promote all of the shopping arcades around Cardiff city centre. All that was required was to take an abstract photograph that captured the energy and vibrancy of Cardiff. The competition was open to anyone of any ability, and could simply be taken on a phone. Not expecting to win, I entered with the intention of a free bit of publicity and marketing exposure to a broader audience.
Three weeks later and before I knew it, my phone started going bananas with alerts and messages notifying me that I'd been shortlisted into the top five after 600+ submissions. I was contacted by the organisers and asked to write a short piece about the image (which was actually taken 3 years previously – see below!).
After a lot of love and support, my image was eventually voted the favourite and I won the commission. Two weeks later and I'd received the project brief and the final images were delivered shortly after, much to the satisfaction of FOR Cardiff. Below is a small selection of snaps that were captured during the shoot. Thank you to Emma and the team for the brief and for having me a long for the ride!
You've got to be in it to win it!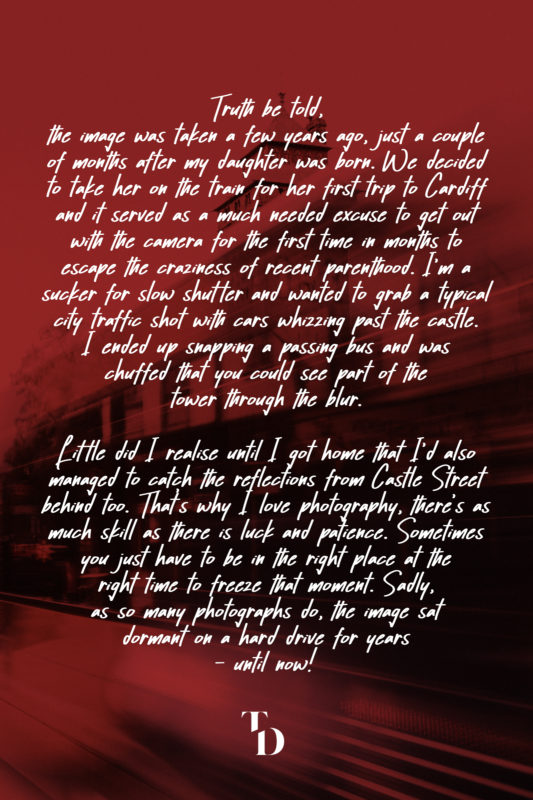 Some of the final images delivered for the commission: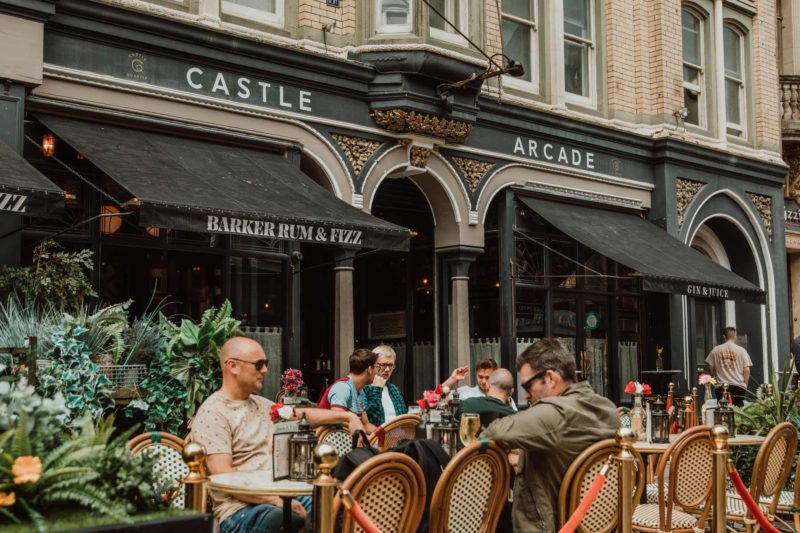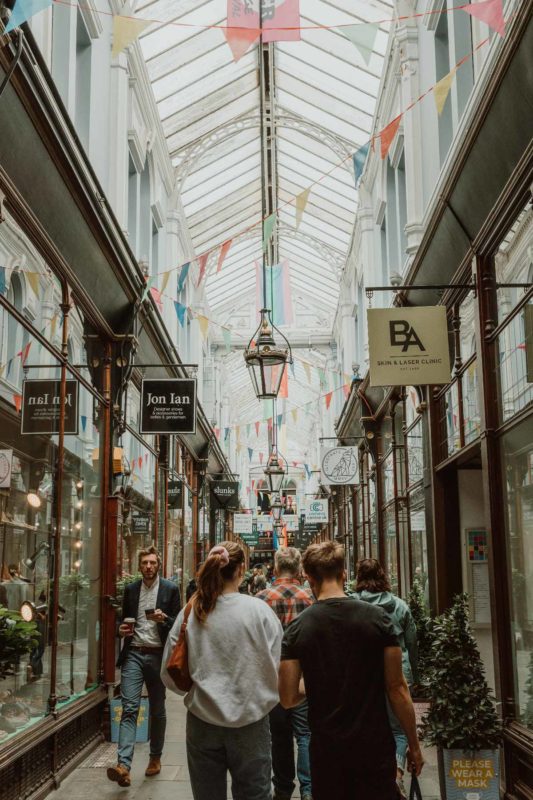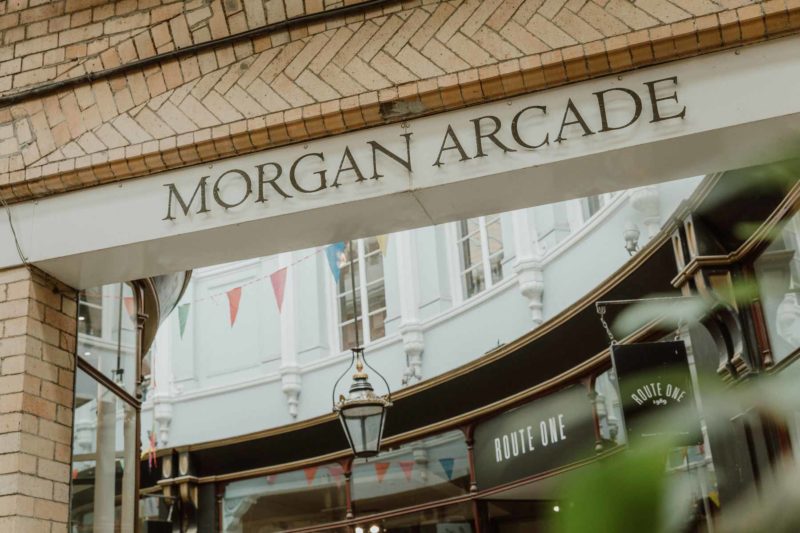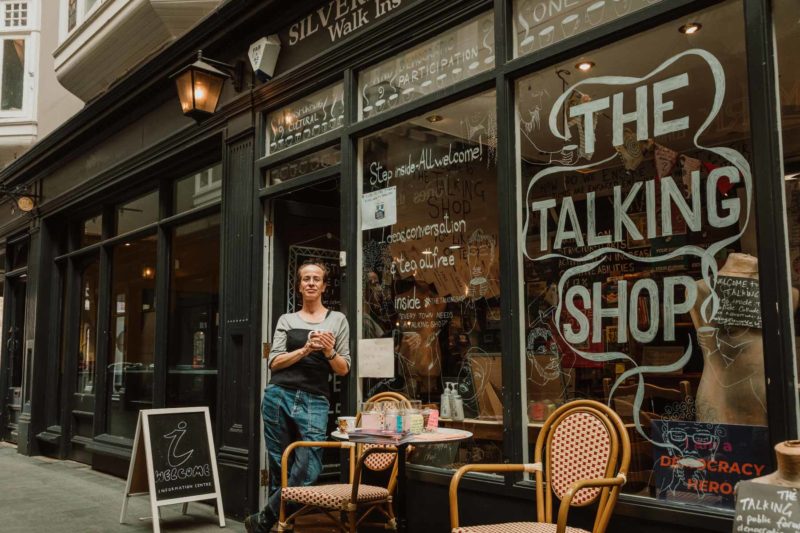 Continuing on from the success of the Gwent Doorstep campaign, I was contacted by the Swansea division of Foster Wales to shoot more images of local carers on their doorstep to further highlight the diversity of the organisation.
In a similar fashion to the Gwent campaign, I spent a few days down in Swansea travelling between the homes of various carers and hearing their stories and reasons for why they decided to support young people in need. As always, it proved an enlightening and inspiring project and I'm grateful for their honesty and warm nature which helped me to capture their portraits in a relaxed and unimposing manner.
The main challenge with this shoot was working around the declining weather and the shorter window of day light. Winter days in Swansea aren't always the most visually attractive and I was ever mindful when planning for travel time and introductions. I'd debated bringing my lighting rig but ultimately decided against in the name of consistency with previous shoots, and the time it would save should I need to shoot in wet conditions.
Fortunately the weather held out when we needed it to!
Thank you to Foster Wales for once again recruiting my services and giving me the opportunity to work some wonderful, selfless people who help change children's lives. You can view a few examples from the campaign below.

If you think you can make a difference to a child's life and have the capacity inside your home to accomodate them, why not contact Foster Wales for an informal chat or more information. You'd be surprised how many people are perfectly suited to foster.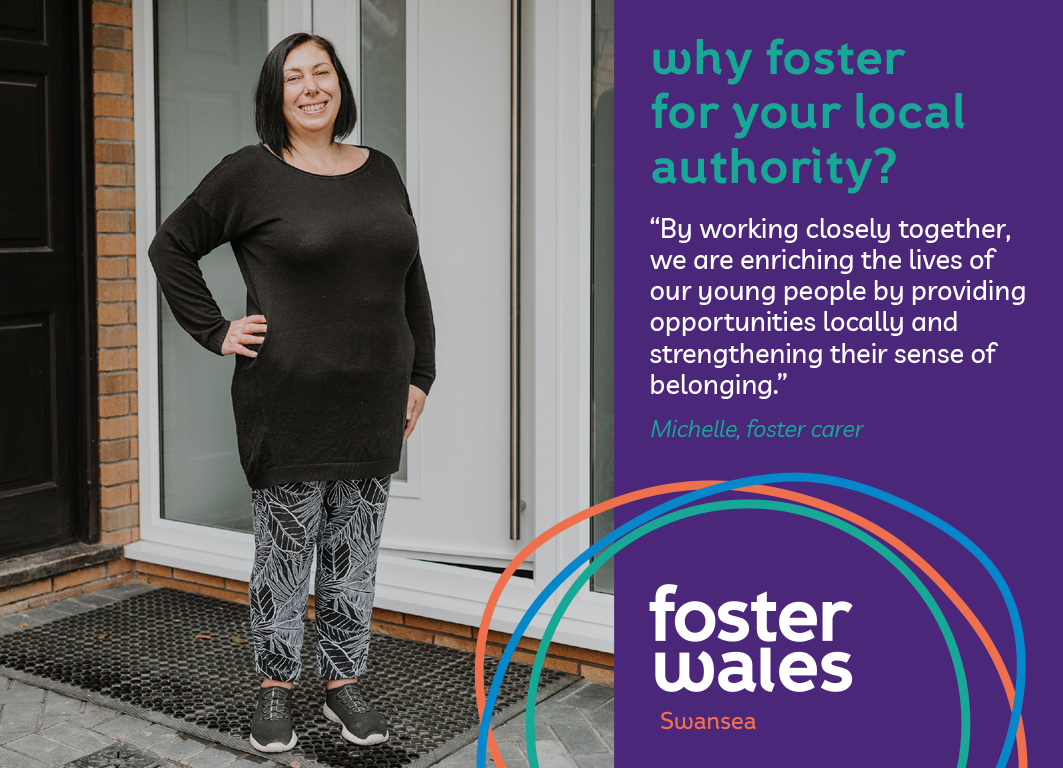 Why foster with your local authority? That's the million dollar question.
The amount of children across the country without stable homes is sadly on the rise and there has never been a bigger demand for foster carers in Wales. Children under the age of 18 face relocation and even potential separation from their siblings if they're not taken in by willing, responsible adults in their local area. This comes at the cost to the local authority, the tax payer – and more importantly – the relationships and future stability of the children concerned.
I was recently commissioned by Foster Wales to assist in their October 'doorstep' campaign to recruit potential and prospective foster carers. The concept was to show existing foster carers from different regions all stood on their doorsteps to ask the metaphorical question: "Could you open your door to a child in need?", with the emphasis on why fostering locally is so important.
The project required me to travel around the five local authorities of Blaenau Gwent, Caerphilly, Monmouthshire, Newport and Torfaen to photograph foster carers outside their homes. I was then responsible for the art direction and production of the social media ads (I'm also an experienced graphic designer) which needed to feature quotes from the models in both Welsh and English, while adhering to Foster Wales' branding.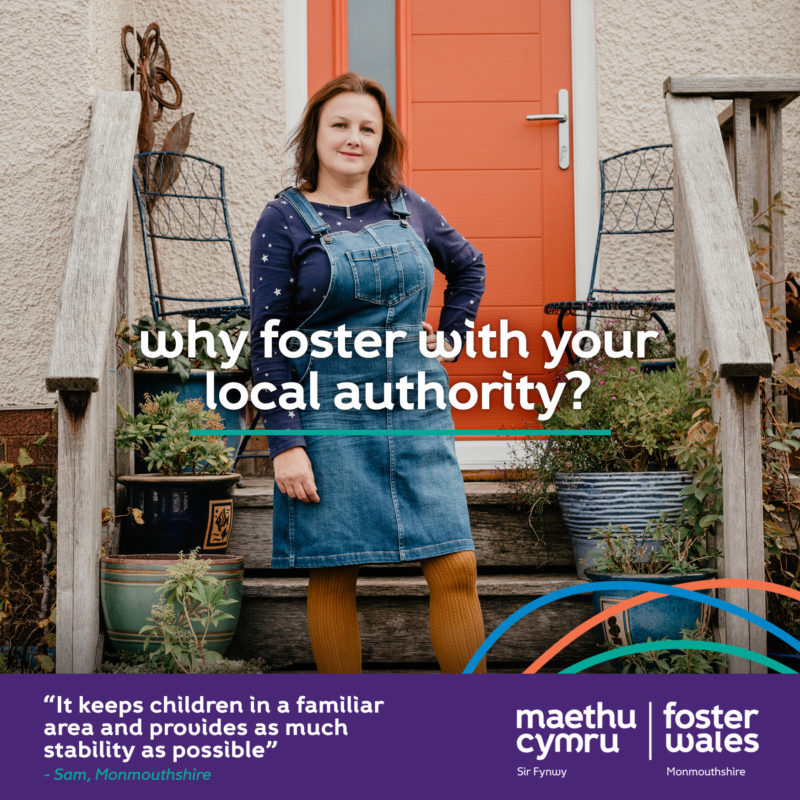 Meeting people and getting to know them has always been one of the things that drives my love of photography, and I've been fortunate to have worked with some incredible people but speaking to these foster carers was a moving experience. Everyone was so welcoming and accomodating, despite not always being entirely comfortable with having their pictures taken. They were all prepared to cast their trepidation aside for a cause they're all so passionate about. I got the sense that every one of them loved the children they care for as if they were their own, and for that they all deserve a medal. The difference these people make to a child's life is immeasurable.
If you think you can make a difference to a child's life and have the capacity inside your home to accomodate them, why not contact Foster Wales for an informal chat or more information. You'd be surprised how many people are perfectly suited to foster.