At the start of October I was approached by Gareth Rees, an acoustic musician who specialises in re-working traditional Welsh music into modern arrangements. He wanted to shoot some images to promote his work, capturing the mood and melancholy of the songs in a remote Welsh setting. Given that autumn was fast approaching, he felt that shooting up in Brecon Beacons would lend itself to the perfect backdrop.
Having grown up in the town of Llangynidir, a small village on the East side of the Beacons, Gareth knew a particular location he wanted to use on the mountain side that he felt would provide the moody aesthetic he was looking for. Keeping an eye on the weather on the days leading up to the shoot, it looked as though we'd only have a fine window of time between bouts of rain. On arrival I was concerned that the whole shoot could be a grey-out as the rain started to set in, but thankfully it held out long enough to capture some portraits against a misty valley and ended up providing the perfect level of gloom. We wandered about in the light drizzle, chatting and taking snaps as and when we saw an opportunity, all the while surrounded by an eerie stillness that was strangely calm.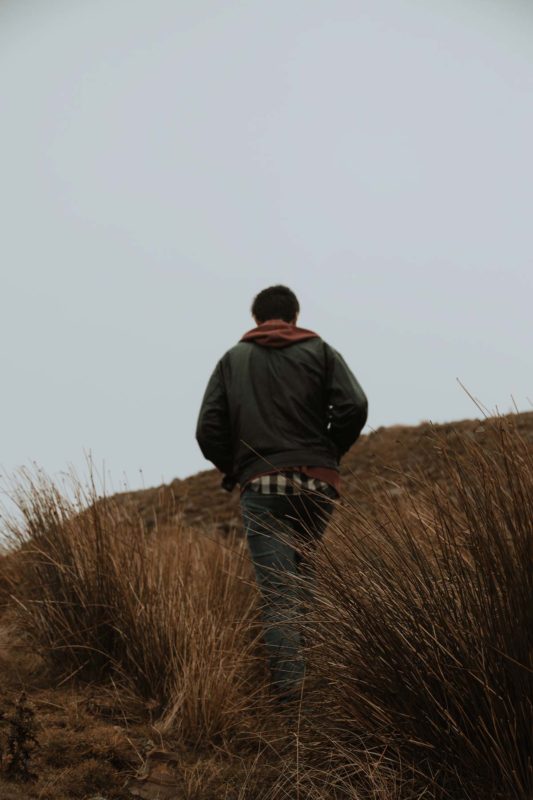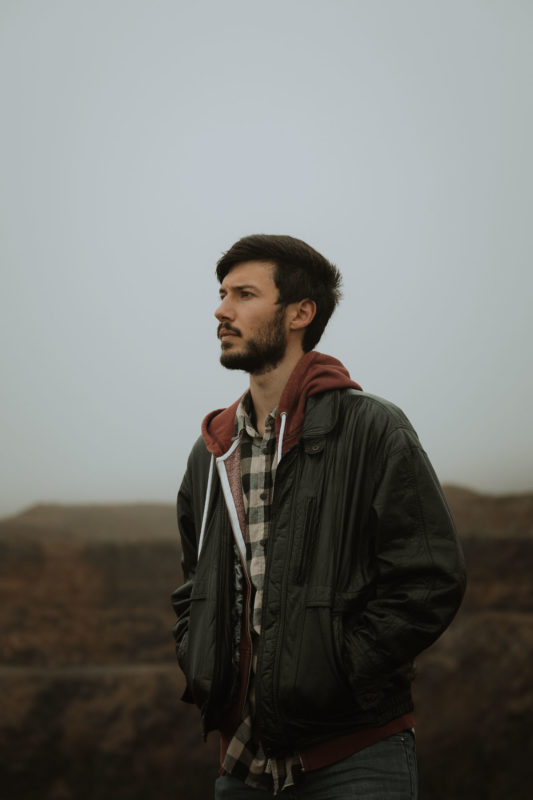 Shoots like this can sometimes be a little disconcerting at the time. I instinctively knew looking at the screen on my camera I'd caught some strong portraits, but was worried that the flat grey background might ruin them beyond repair. As it turns out I actually love the grey mist and the bleak yet calm emotion that it adds. The autumnal tones and minimalist landscape definitely captures the atmosphere of the morning and Gareth was thrilled seeing his vision come to life.
Beauty in the bleak.