In July I was recruited by local folkrock band Rusty Shackle to film their new music video for upcoming single release 'The Devil's Pulpit' as part of a promotion cycle for their latest album Under a Bloodshot Moon. The demand for my film abilities seems to be increasing, and I was eager to jump at the opportunity to work with such a talented band.
Filmed around various locations around Tintern, the Wye Valley and other rural areas around Monmouthshire; the song refers to the temptations offered by the Devil and the band were keen to visiually reflect the legend of The Devil's Pulpit, a 'sacred' spot up in the cliffs above Tintern Abbey.
The video was co-directed between Scott Mackeon and myself and filmed over three different days in order to capture various narrative strands within the plot. As collborative efforts go, this was up there with one of the most creative and enthusiastic that I've had the pleasure of working on. Watching the boys rehearse the dance routine has to be one of the most entertaing things I've seen in a while!
Thanks to the guys for putting their faith in me.
Some of my favourite shots, behind the scenes candid snaps and final cut below: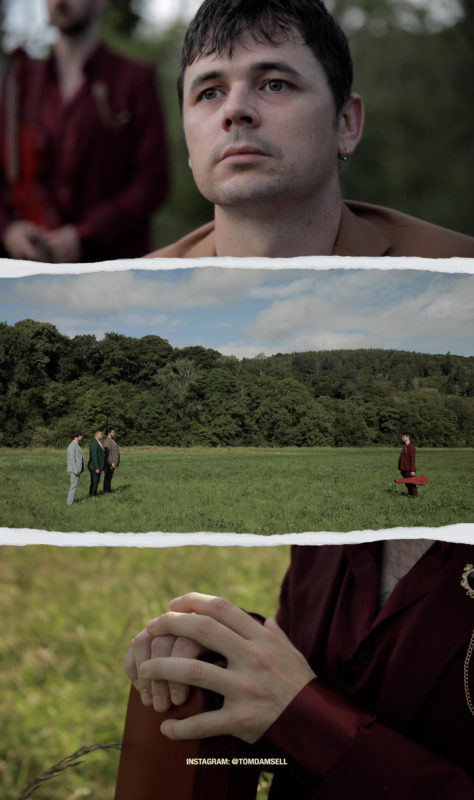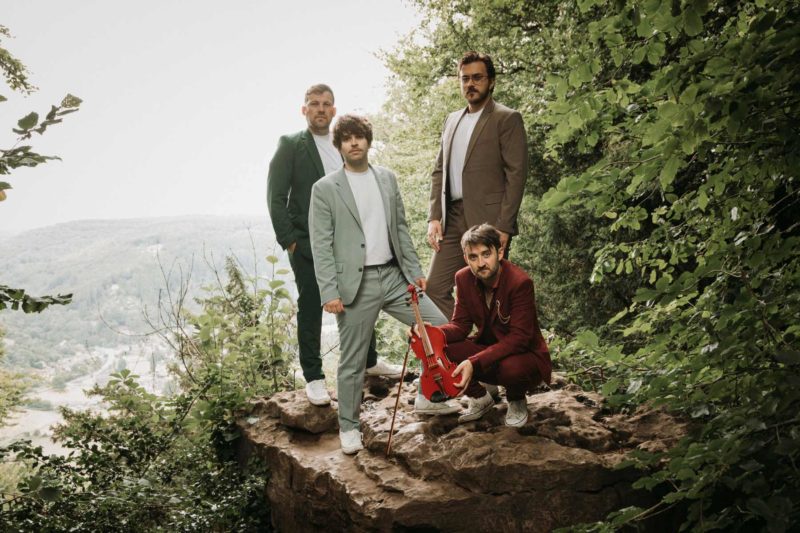 Check out Under a Bloodshot Moon on streaming services or order from the band's website. You won't be disappointed.
This shoot was almost a year in the making! Meg, the singer and band leader from the recently branded Idle Minds (formally known as SouthBound), emailed me over a year ago after the original COVID-19 lockdown to try and organise a shoot. They'd recently had a member leave the fold and wanted a fresh batch of promos to portray the bands' image going forward. Meg is a photographer herself (shout-out!) and had a clear idea of what she wanted which included the band smartly dressed juxtaposed with a rough, overgrown backdrop. We'd been in conversation for some time but due to the global-event-that-shall-not-be-named and people's availability, it took a long time to put plans into action.

We'd toyed about with a few ideas but eventually settled on utilising the industrial vibe of Newbridge and its surrounding areas as a location and as luck would have it, by the time we got round to actually shooting, winter had come around and we were treated to a beautiful crisp morning (bit of an understatement – it was bloody freezing) with lots of light and autumnal colours which provided a rusty quality to the style of the shoot.
I lit some of the earlier shots with a softbox to add a consitent feel across the images. I'm normally one to remove a lot of colour saturation from my work but with this I wanted to keep that orangey rust-like tone, whilst removing a lot of blue hues from the sky so that the skin tones and landscape had colour priority.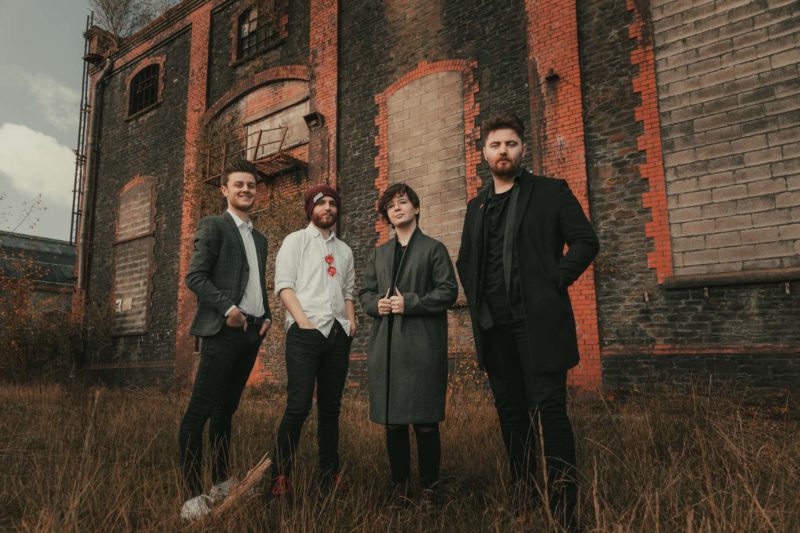 Despite the moody aesthetic that seems to ever creep into my work, the band themselves were incredibly easy to work with and not ones to take themselves too seriously. These are always the best kind of people to work with and help you to feel like they trust you without trying to micromanage the session. In fact we joked it could have easily been a promotional shoot for a new estate agent company rather than a band.
It was great to finally get around to making things happen and all the waiting and planning eventualy worked out for the best. I'm looking forward to seeing what the future holds for Idle Minds. Cheers guys!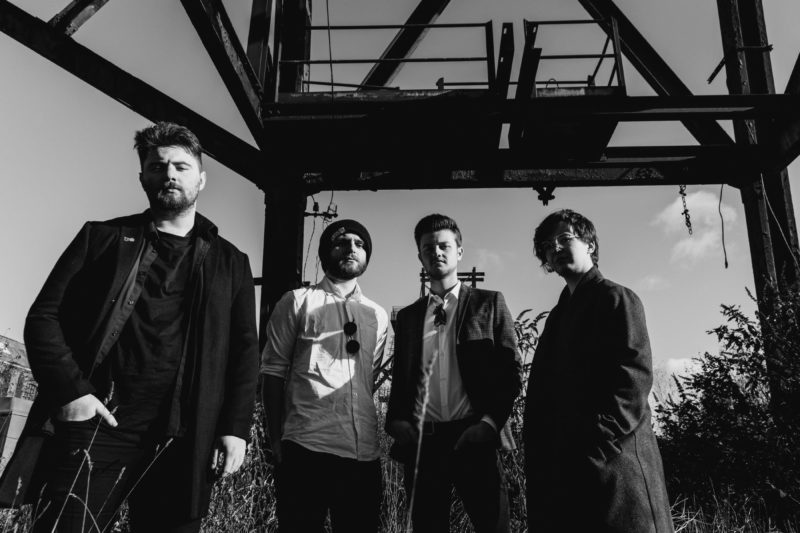 At the start of October I was approached by Gareth Rees, an acoustic musician who specialises in re-working traditional Welsh music into modern arrangements. He wanted to shoot some images to promote his work, capturing the mood and melancholy of the songs in a remote Welsh setting. Given that autumn was fast approaching, he felt that shooting up in Brecon Beacons would lend itself to the perfect backdrop.
Having grown up in the town of Llangynidir, a small village on the East side of the Beacons, Gareth knew a particular location he wanted to use on the mountain side that he felt would provide the moody aesthetic he was looking for. Keeping an eye on the weather on the days leading up to the shoot, it looked as though we'd only have a fine window of time between bouts of rain. On arrival I was concerned that the whole shoot could be a grey-out as the rain started to set in, but thankfully it held out long enough to capture some portraits against a misty valley and ended up providing the perfect level of gloom. We wandered about in the light drizzle, chatting and taking snaps as and when we saw an opportunity, all the while surrounded by an eerie stillness that was strangely calm.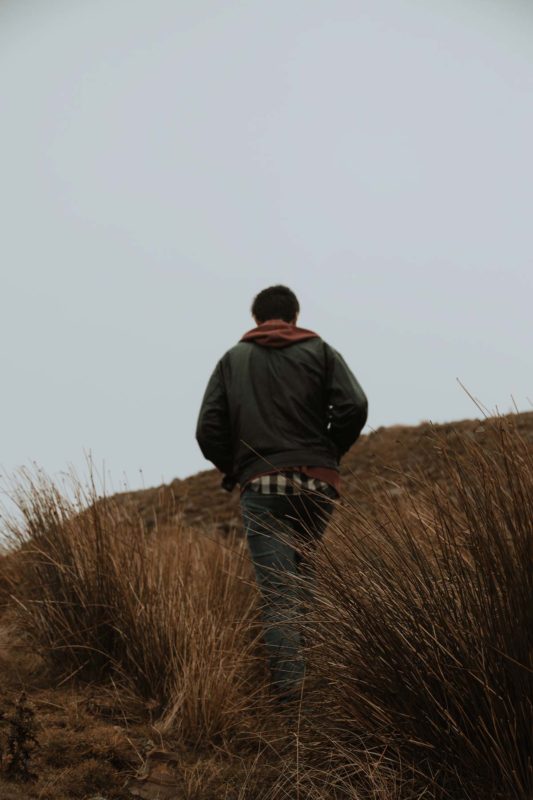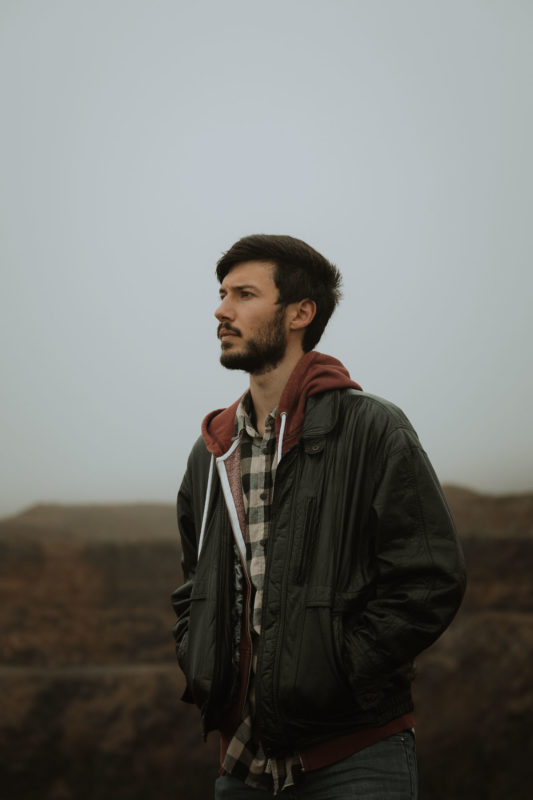 Shoots like this can sometimes be a little disconcerting at the time. I instinctively knew looking at the screen on my camera I'd caught some strong portraits, but was worried that the flat grey background might ruin them beyond repair. As it turns out I actually love the grey mist and the bleak yet calm emotion that it adds. The autumnal tones and minimalist landscape definitely captures the atmosphere of the morning and Gareth was thrilled seeing his vision come to life.
Beauty in the bleak.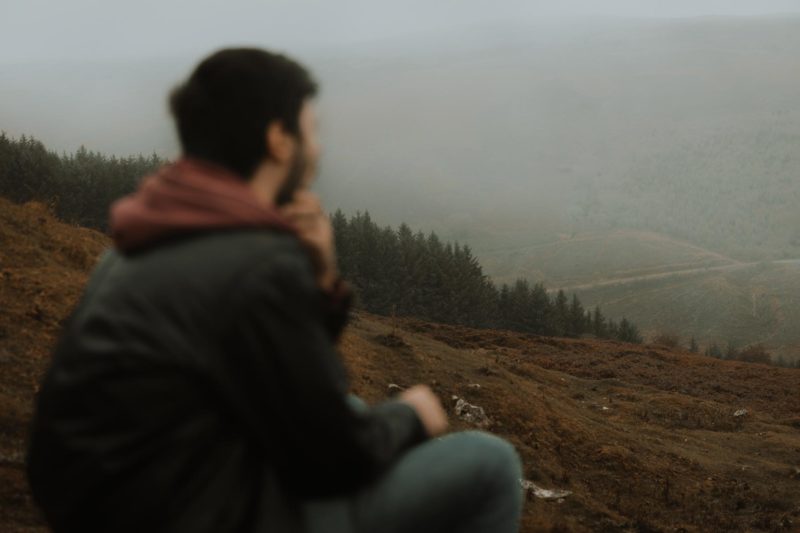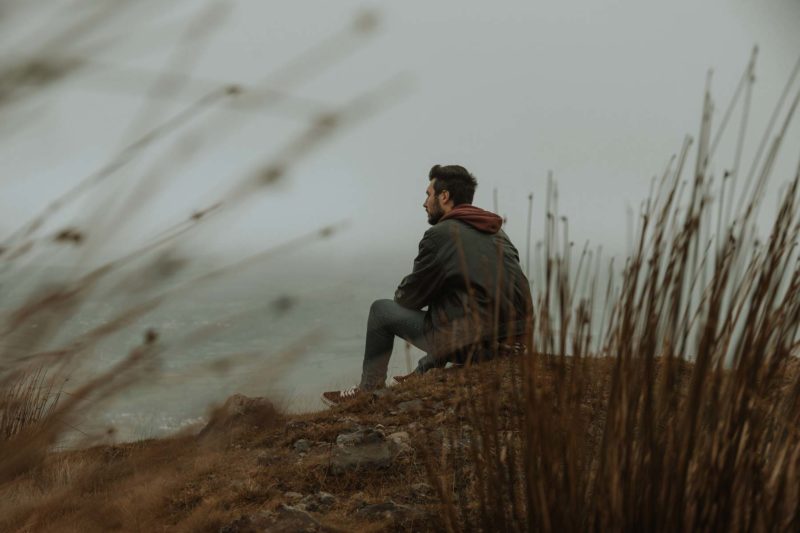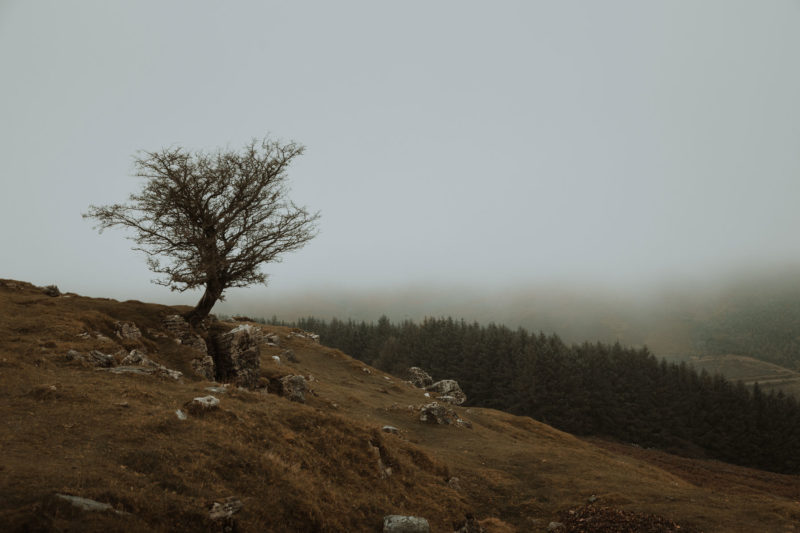 It's always a pleasure shooting someone with character; someone with a real personality about them.
John is one of those wonderful people who's energy can light up a room and make everyone within smile. His enthusiasm and good nature is infectious and an encounter with him is always guaranteed to make things seem a little brighter.
John runs a hypnotherapy and NLP performance coaching business but is also a lifelong musician and singer songwriter, looking for some fresh imagery to market both of these aspects. The challenge was to capture the warm, inspiring side of his personality that would perfectly lend itself to his coaching, while also shedding a light into the more intimate, stoic nature often associated with song writing.

I spent an hour at his quirky home chatting with him, drinking coffee, playing guitars and shooting as we went. It was definitely one of those jobs that couldn't have felt any less like 'work' and I'm grateful to John for going with the flow and being a fabulous model.
You can check out John's music on Spotify and I'd highly recommend going to watch him playing live if ever you get the chance.