This shoot was almost a year in the making! Meg, the singer and band leader from the recently branded Idle Minds (formally known as SouthBound), emailed me over a year ago after the original COVID-19 lockdown to try and organise a shoot. They'd recently had a member leave the fold and wanted a fresh batch of promos to portray the bands' image going forward. Meg is a photographer herself (shout-out!) and had a clear idea of what she wanted which included the band smartly dressed juxtaposed with a rough, overgrown backdrop. We'd been in conversation for some time but due to the global-event-that-shall-not-be-named and people's availability, it took a long time to put plans into action.

We'd toyed about with a few ideas but eventually settled on utilising the industrial vibe of Newbridge and its surrounding areas as a location and as luck would have it, by the time we got round to actually shooting, winter had come around and we were treated to a beautiful crisp morning (bit of an understatement – it was bloody freezing) with lots of light and autumnal colours which provided a rusty quality to the style of the shoot.
I lit some of the earlier shots with a softbox to add a consitent feel across the images. I'm normally one to remove a lot of colour saturation from my work but with this I wanted to keep that orangey rust-like tone, whilst removing a lot of blue hues from the sky so that the skin tones and landscape had colour priority.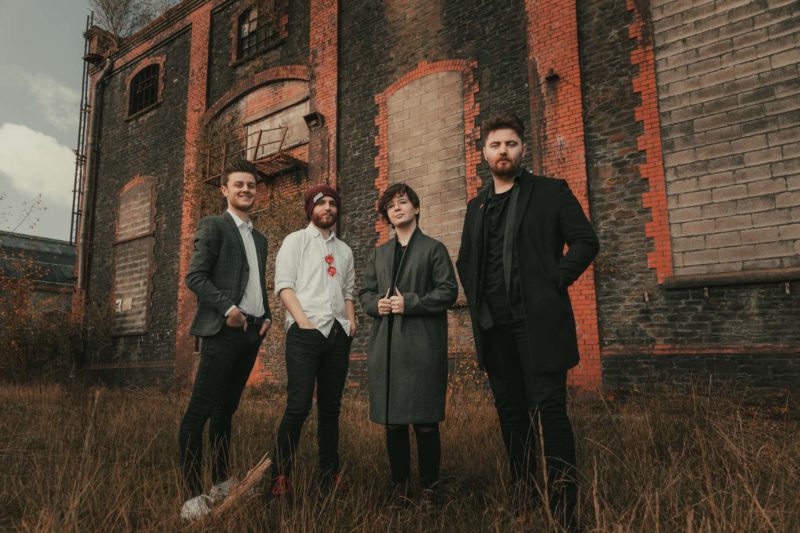 Despite the moody aesthetic that seems to ever creep into my work, the band themselves were incredibly easy to work with and not ones to take themselves too seriously. These are always the best kind of people to work with and help you to feel like they trust you without trying to micromanage the session. In fact we joked it could have easily been a promotional shoot for a new estate agent company rather than a band.
It was great to finally get around to making things happen and all the waiting and planning eventualy worked out for the best. I'm looking forward to seeing what the future holds for Idle Minds. Cheers guys!